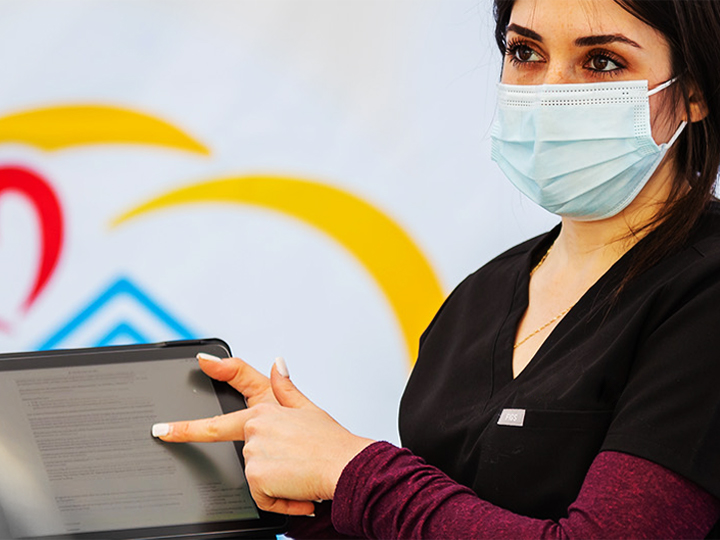 Prepare for Your Visit
For the best experience, please view our Center Guidelines before your visit. 
General
All people MUST sign in and fill out a Waiver form.
 
Guests arriving 15 minutes after the start of any class may not be admitted, unless the staff or teacher tells you otherwise.
 
Tickets may be needed for classes with high attendance. Once tickets are returned to staff, they will not be redistributed for the same class.
 
Be polite and respectful of staff and classmates. Please respect each other's space and do not touch others.
 
Use respectful language while in the Center and keep voices low. Do not disturb the classes and others.
 
Unless given by staff, food, candy or drinks are not allowed in the waiting area and the classroom. Only drinking water is allowed.
 
Please refrain from using your cell phone while participating in class. If you must take a call, please step out of the classroom and refrain from using speakerphone.
 
No video or photography of any kind is allowed without prior notice and written approval by Center Management.
 
Please guard cell phones or other valuables. The center is not responsible for lost items reported at the center.
 
Please report any unusual activity immediately to center staff.
 
Restrooms are available for people in the classes or persons getting services. Please help keep restrooms clean. Place trash and used paper towels in the trash can.
 
Class schedules may change and/or be cancelled without prior notice.
Center Safety Protocols
We want all visitors to know that we will continue to follow all required safety protocols. All our safety measures will align with recommendations from public health officials to ensure the safety of our visitors and staff.
Guests should not enter the center, including children, if you are experiencing any cold or flu-like symptoms, like:
a. Fever and/or chills
b. Cough
c. Sore throat
Child Care
The Community Resource Centers offer child care for children ages four (4) and older while the parents are attending classes in the centers. Please review our Child Care Guidelines Agreement for details. 
Child Supervision services are free and only for children whose parents are in a class at the Center. 
a.    Children must be at least 4 years old and potty trained.
b.    Parents must pick up their children as soon as the class ends. 
c.    The parent or guardian must stay at the Center at all times.
Fitness Classes
You must wear proper workout clothes and tennis shoes (jeans, short shorts, sandals, or flip flops are not allowed)
Please ensure you have consulted with your doctor prior to participating in fitness classes.
If you feel any of the following symptoms: 
a.    Dizziness
b.    Nauseous 
c.    Trouble breathing
d.    Blurred vision

Or experience an injury during class, please STOP participating in class right away and tell the instructor or a center staff member immediately.

Please wipe down any equipment you use for class before and after the class.
Schedule an Appointment
If you would like to schedule an appointment for certain services, such as assistance with Medi-Cal enrollment, you can use our online system.